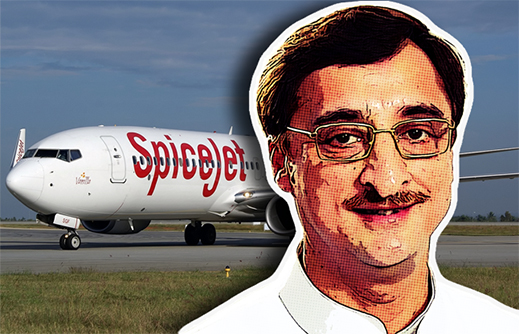 "I am only one, but I am one. I cannot do everything, but I can do something. And I will not let what I cannot do interfere with what I can do."
These words by Edward Everett Hale are truly inspiring and give an insight about the true meaning of life. As a human, it is our duty to help others; yet we create boundaries around us and don't realize the suffering of others. But there are people who rise above this secure bubble and go out of the way to help those in need.
In 1999, Odisha encountered a super cyclone. It caused destruction to property, animal life, and humans. The widespread damage caused by this cyclone took 10,000 lives and nearly 1.5 million people were left homeless. It was the largest storm of India after 1971.
The storm destroyed everything in nine coastal districts, leaving behind ruined crops and lives. The situation got even worse when human bodies and decomposed carcasses of animals contaminated the drinking water which resulted in hundreds of people contracting chronic diarrhoea and other illnesses.
The survivors of the cyclone faced numerous negative after-effects, which left them thinking that death was a better escape. The monstrous storm brought them in such a frustrating situation that they even attacked a helicopter in Paradip that carried the then Defence Minister George Fernandes, Tribal Affairs Minister Jual Oram and Minister for Mines, Naveen Patnaik.
The lack of relief supplies, medicines, drinking water and food caused a distraught situation. The news of this incident had every Indian praying for those facing this unfortunate natural disaster.
There was one man who sought to take matters in his hands and help the ones in need. Mr. Vivek Tankha realized that the Govt. alone won't be able to provide enough help; and yet decided to leave no stone unturned to help the victims. Without further delay, Mr. Vivek Tankha started with the necessary arrangements. Food and relief material was gathered and a special arrangement with the railways was made. This resulted in 18 railway wagons carrying relief material successfully reaching Odisha.
This initiative saved the lives of thousands of people who were in need. Mr. Tankha is an philanthropist and selflessly offers help to the nation and its people whenever they are in a need. Let's take this moment to learn that even one man can make a huge difference!
Sources –
https://en.wikipedia.org/wiki/1999_Odisha_cyclone
https://www.mapsofindia.com/on-this-day/29th-october-1999-a-super-cyclone-strikes-odishaReferences
https://en.wikipedia.org/wiki/1999_Odisha_cyclone
https://www.mapsofindia.com/on-this-day/29th-october-1999-a-super-cyclone-strikes-odisha