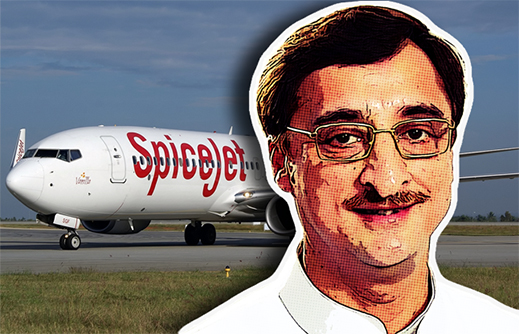 The resentment regarding the 'VIP culture', among Indian citizens has been on the rise. Indians have been voicing their woes and have expressed their frustration with regards to this unfair inequality. On the contrary, many public figures believe they are entitled to a special treatment. However, true leaders understand that they are citizens first and then political leaders; and Mr. Vivek Tankha is one of them. The following incident proves his modesty and gives us a ray of hope for an equal society with a brighter future.
Back in July 2016, Vivek Tankha was to board a SpiceJet flight from Jabalpur to New Delhi and was given the ideal 'VIP Treatment'. But that was the problem!
Mr. Tankha didn't complain about not getting the VIP treatment, but rather because he did! Vivek Tankha was accompanied by another parliamentarian and boarded a transit bus, but the doors were abruptly shut to the other passengers and they were exclusively ferried.
Mr. Tankha was not happy about this and wrote to the CEO of SpiceJet, Mr. Ajay Singh, sharing that an MP 'is like any other passenger' and should not be treated any differently. The former mentioned how it was 'extremely embarrassing'.
Politicians and public figures came in support of Mr. Tankha. Today, the rules for ministers have changes. To mention one big change – is the removal of beacons atop the ministers' cars. A positive change in the right direction.
There have been many incidents where the VIP treatment caused inconvenience to the citizens, and the society. But will this unfair practice stop? Mr. Tankha took the first step towards making it an equal society and will continue doing so until we have an unbiased system in India. We need more men like him, who truly believe that politicians work for the society, and their aim is welfare and betterment of the people. Let's hope this episode becomes an eye-opener for the VIPs and the citizens of the country.